If S.E. Daniel, the founder of Daniel Label walked through the modern printing plant today, he'd not understand what was happening there. That's because the printing company that he started in 1930 has grown into a high-tech printing business specializing in pressure-sensitive labels and this is done by several processes that he never dreamed of.
His son, Irv Daniel, had served in the U.S. Army during the Korean war and had attended the University of Arkansas on the G.I. Bill. After graduation in 1955 he worked at various companies in the Little Rock area but became interested in joining his father's printing company when he learned of a rather new printing process that was pioneered in St. Louis. It was originally called ANILINE printing and was used only for the printing of sacks and sometimes corrugated. The process later became known as FLEXOGRAPHY. It used rubber plates at that time that were wrapped around cylinders. The plates were inked as the cylinders turned to transfer the ink to the tapes or continuous rolls of label stock. The presses were small and would fit nicely on a Sturdy tabletop. He drove a Plymouth automobile to the Mark Andy printing plant in St. Louis and brought the press back to North Little Rock in the trunk of his car. This trip included a rudimentary means of making rubber plates and he utilized the existing machinery to set the type and a local engraver to make engravings necessary to embellish the graphics. Today this is accomplished by a totally different process to make high definition photopolymer plates. The result is printing that will rival the best of Lithographic printing.
The company today employs about 35 employees and occupies approximately 85,000 sq. feet with 16 flexographic presses, 1 digital press, 1 Foil Leaf Embossing press, 2 Rotoflex label rewinders and 2 – laser die-cutters. 6 Arpeco Rewinders, art and plate departments and various auxiliary equipment. The business remains family-run. In fact, there are two sons, two daughters, and two grandsons in addition to Irv, who remains as the President. Each of us have our own jobs and all have been a part of the success of the enterprise. We usually get along well, not that we don't have occasional disagreements. In all fairness to my family crew the disagreements usually stem from the need to put a job ahead of others that have been planned and scheduled. We usually know our customers personally and place the highest importance on taking care of them. If a proven customer states an emergency and declares a need for same-day service, we do our best to deliver.
Technological Advancements
We make every effort to install the latest technologies that relate to flexographic printing and this includes art and plate departments. We are Computer to plate and this encompasses the latest in High Definition plate technologies. At one time flexography was regarded as a "step-child" of the graphic arts and was capable of only printing on corrugated grocery sacks and this was accomplished with very inaccurate rubber plates. We can now compete with the best of offset printing and proudly display labels of a quality that was previously impossible.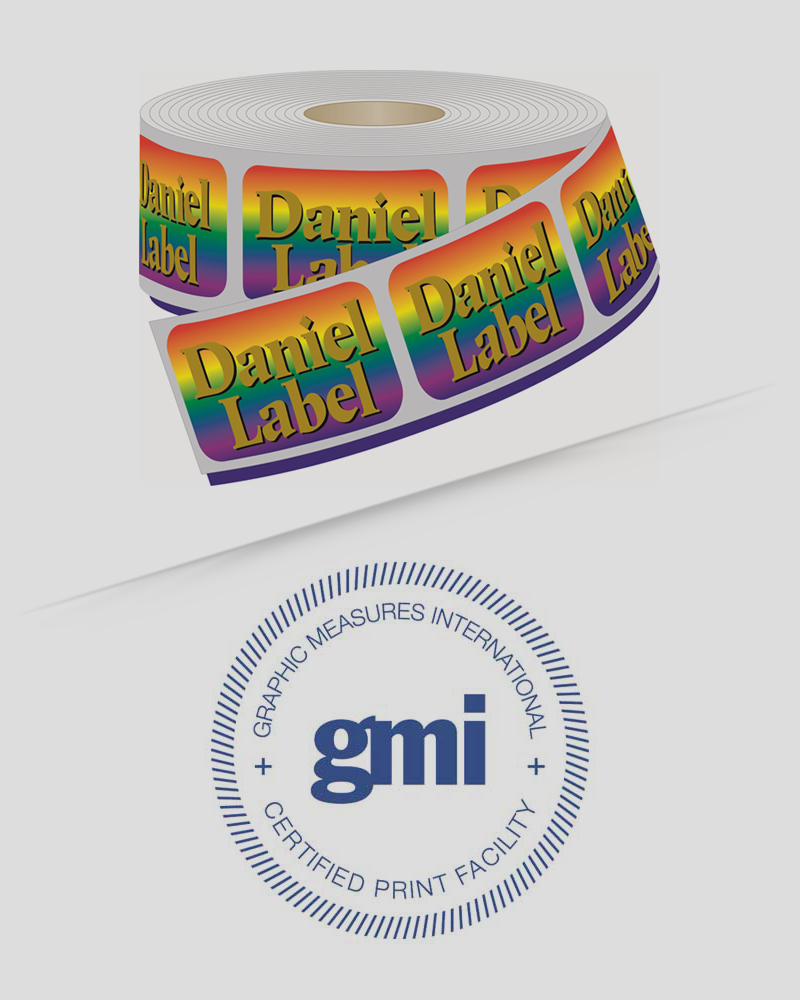 About 30 years ago the plant was relocated to its present location in North Little Rock.
This gave us access to Interstates 30, 40, 440 and we are only about 10 minutes from the downtown Capitol of Arkansas and only about 12 minutes from Bill and Hillary (otherwise known as Hillbilly) Regional Airport in Little Rock. Sales and Manufacturing are done from this facility, which is approximately 85,000 square feet. We are serviced daily by UPS and FedEx and the USPS has a branch nearby.
Today you might see Daniel labels on products as diverse as frozen yogurt, pumps in Saudi Arabia, pharmaceuticals, your favorite sausage, dog shampoos, sunscreen, or Magic Markers. Jobs can range from simple orders or prototypes to millions. We pride ourselves on meeting your deadlines and doing what we promise to do. We'll admit to occasionally making a mess or mistake, but you can be assured that we'll see that it is corrected and done on overtime at our expense if this is required. We are proud of our work, but Irv Daniel challenges his employees to get better at their jobs every day.
At a groundbreaking ceremony for the new plant in 1990, Daniel explained his commitment to his label business this way: "I want this company to be the best there is. I want every label printer in the whole world to wonder how that little outfit in North Little Rock is getting the best of them. We have dedicated ourselves to being the world leader in the manufacture of pressure-sensitive labels". We still work hard to meet this goal and a lot of it has been accomplished.