Generally, work best with demands for high quality labels requiring prompt attention. This is accomplished by a highly qualified crew that enjoys being challenged.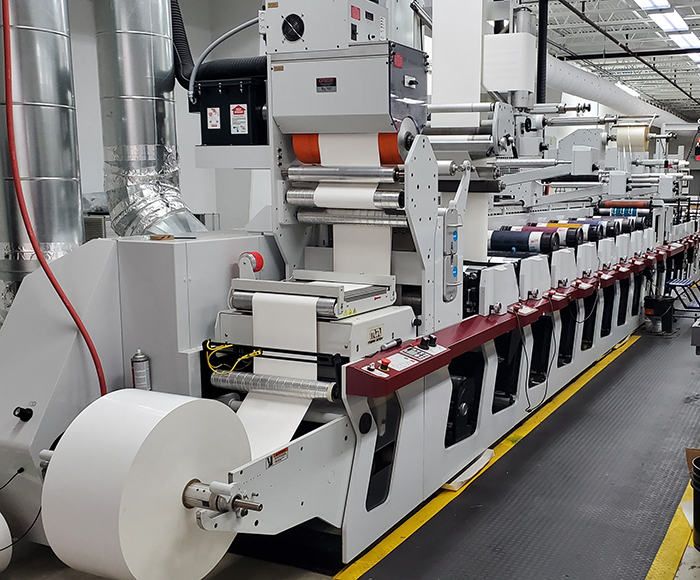 Flexography could be classified as a bastard (our own definition) of the letterpress process. It uses an inked, raised surface to print. However, the plates are mounted with great accuracy around print cylinders. Most plates are made from a photopolymer material that will lend itself to making the curvature around the cylinders (back in the dark ages we used rubber plates)….
Digital Printing & Embossing
Daniel Label boasts what is probably the most complete and unique pressroom in North America devoted to digitally printed pressure-sensitive labels. This capability came about because of the need for short-run, high quality pressure-sensitive labels with instant demand…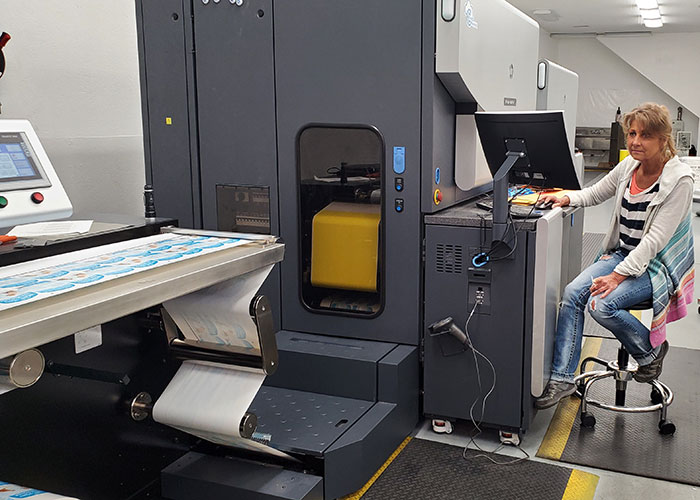 Foil Leaf Printing & Embossing
Our hot stamping process is done on one of two letterpress machines. These presses can re-register labels printed on either our flexo presses or digital press…
Our completely in-house state of the art prepress, art, and plate department allow us to provide quality proofing using Esko software and Dupont digital plate making system permits us to provide file to proof to press with exact color matches.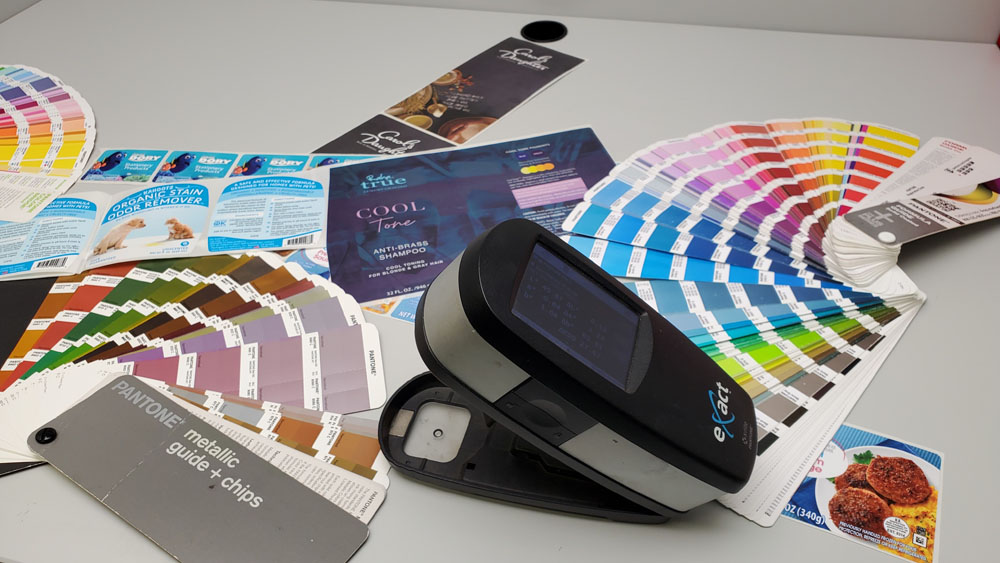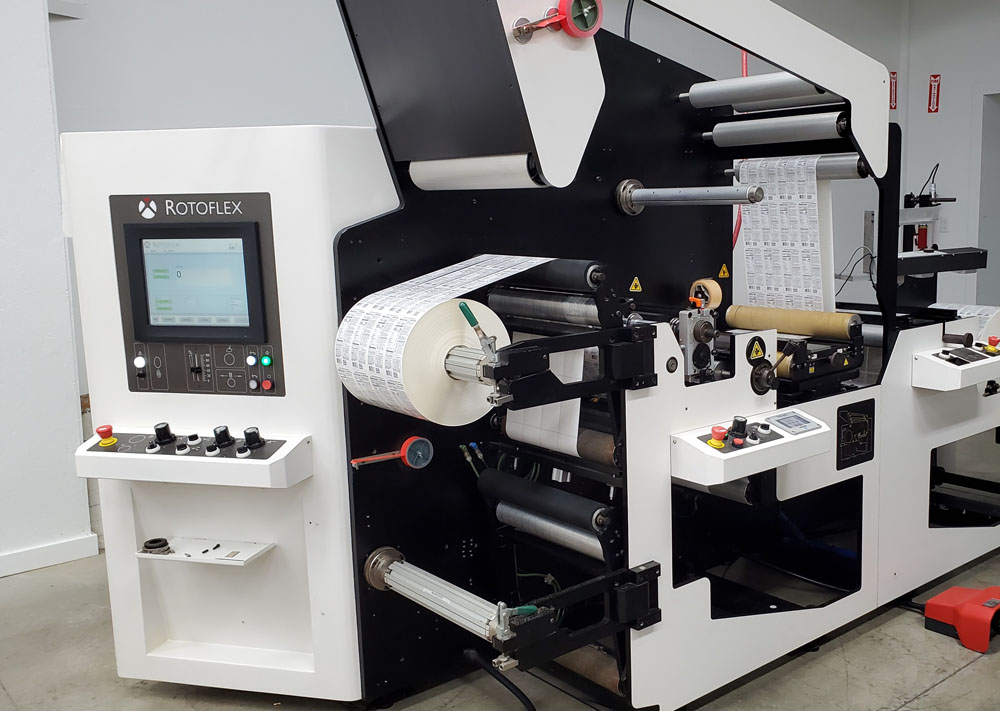 Daniel Label maintains ample inventories of just about every label stock you can imagine. This includes paper stock, fluorescents, polyester, polypropylenes (BOPP), static cling, vinyls, laminates as well as tag (non-pressure-sensitive) stocks…